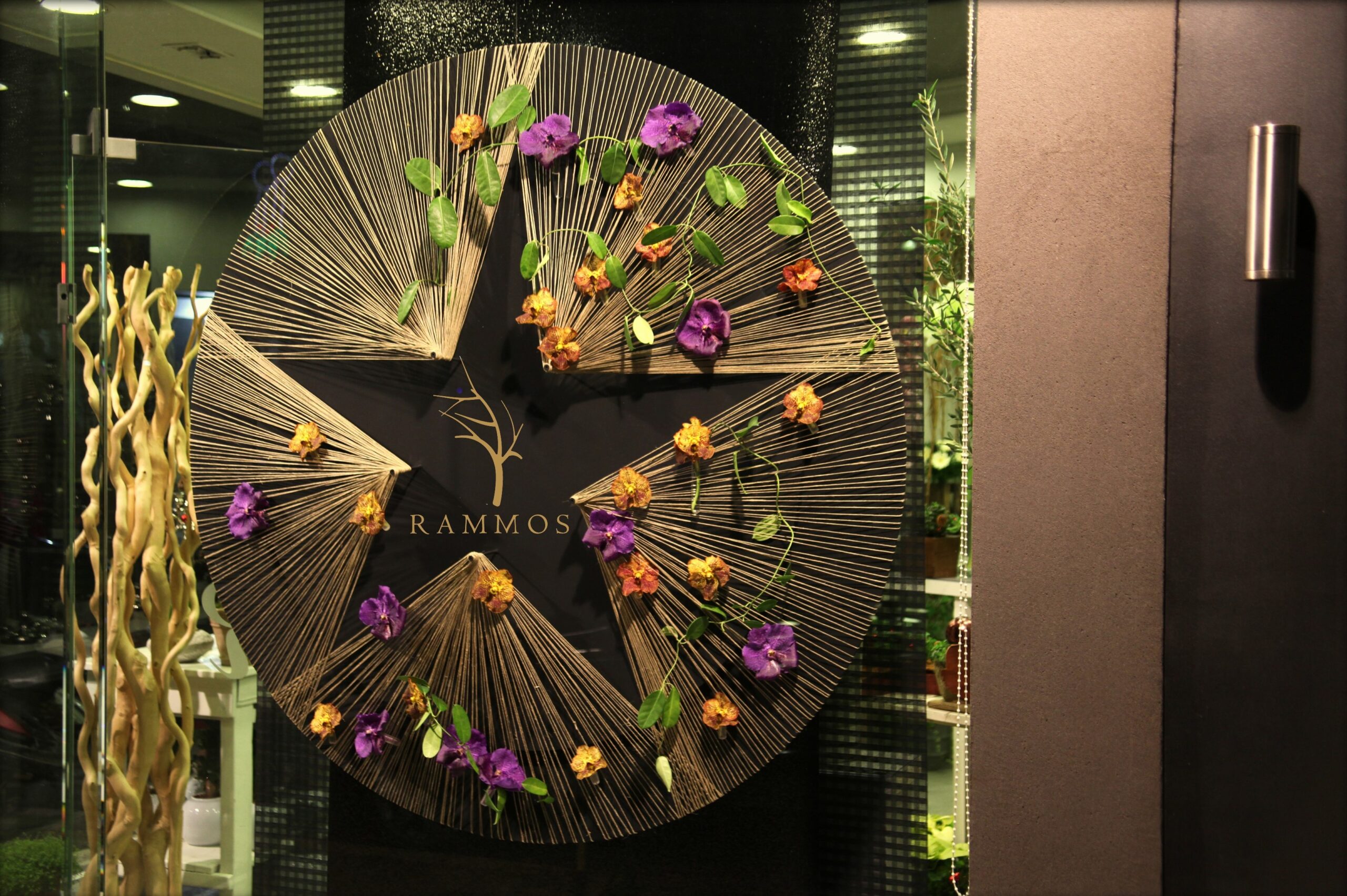 Rammos - Floral Structures
Established in 1974, Rammos Floral Structures is situated in the centre of Corfu town, offering professional services of the highest level, to a demanding clientele, both locally and internationally.
In the expert care of Leonidas Rammos and his team, the company specializes in unique floral designs for special events, aiming to transform every wedding and special occasion into a unique memory.
The clients are taken on an unforgettable journey, each project an ode to floral beauty, as Rammos – Floral Structures transforms nature's exquisite creations into the company's signature masterpieces.  The hand-crafted floral structures and arrangements are custom-made for each project, creating a very personal experience for each client's special day.
Leonidas has been involved in floristry since childhood and in 2000, he took on the family business. He has exhibited his creations and decorated many prestigious buildings and venues as well as luxury villas and yachts visited by prominent guests staying on the island.
Winner of the Greek Championship in 2005, Leonidas represented Greece in the European Flower Competition, winning 3rd place in the 'Joze Plecnik – The Slovenian Architect' task. In 2008, he was commissioned by the Greek Ministry of Culture, to decorate the Museum of Asian Art, for the Inscription Ceremony of the Old Town of Corfu, in Unesco's World Heritage List. In 2015, he was included in Melbourne's 'Federation of Festivals' list of 'Today's Most Influential Floral Designers of the World'.

Leonidas' works have featured in several books and publications such as 'The International Annual of Floral Art', 'Flowers without Borders', 'De Pook Magazine', 'Wedding Flowers' and 'Fusion Flowers' which awarded him the Silver Medal in the 'International Designer of the Year' competition, in 2016. In addition, he has judged in competitions and in the years 2014, 2016 and 2018, he was appointed as judge in the National Flower Competition held in Athens.
In a more educational capacity, Leonidas demonstrates his works and runs workshops and seminars, sharing his creative process and knowledge with others.